Geodome
A geodesic dome is an architectural structure in the shape of a sphere. Such a structure is assembled from steel beams. This ensures the stability and durability of the dome.

In fact, a geodesic dome is a fully-fledged, habitable building.

First, geodome design appeared in the 20th century. It was promoted and developed by Richard Fuller. His main idea was to provide cheap, but good-quality, functional, and quick-construction housing in the post-war era.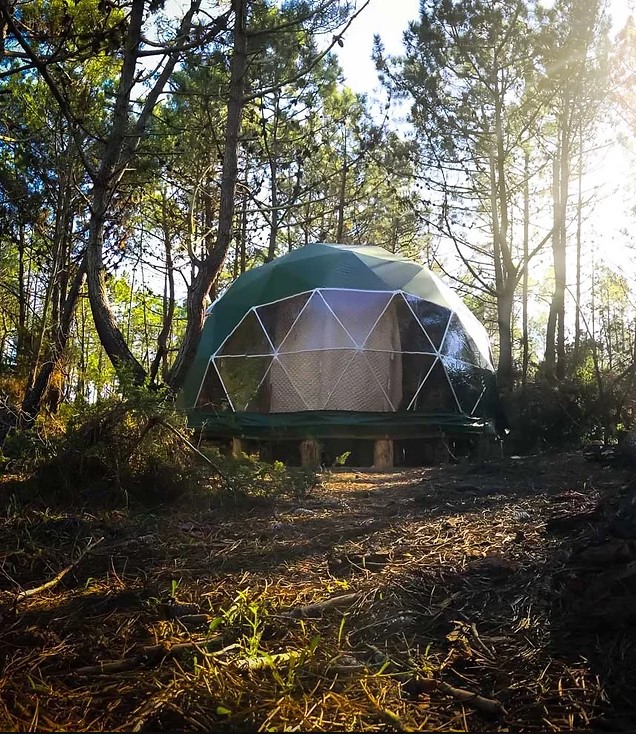 Geodesic domes are suitable for business and private use. You can install it in your garden as an alternative to a traditional small cottage or summer kitchen.

As an option, you can open your own glamping site or complete an existing hotel site by adding several geodome lounge areas.

This is a perfect solution for hotel owners, seaside campsites, vineyards, ski resorts, and golf yards, for organizing events, meetings, etc. Because such a project is exclusive and has a quick return on investments.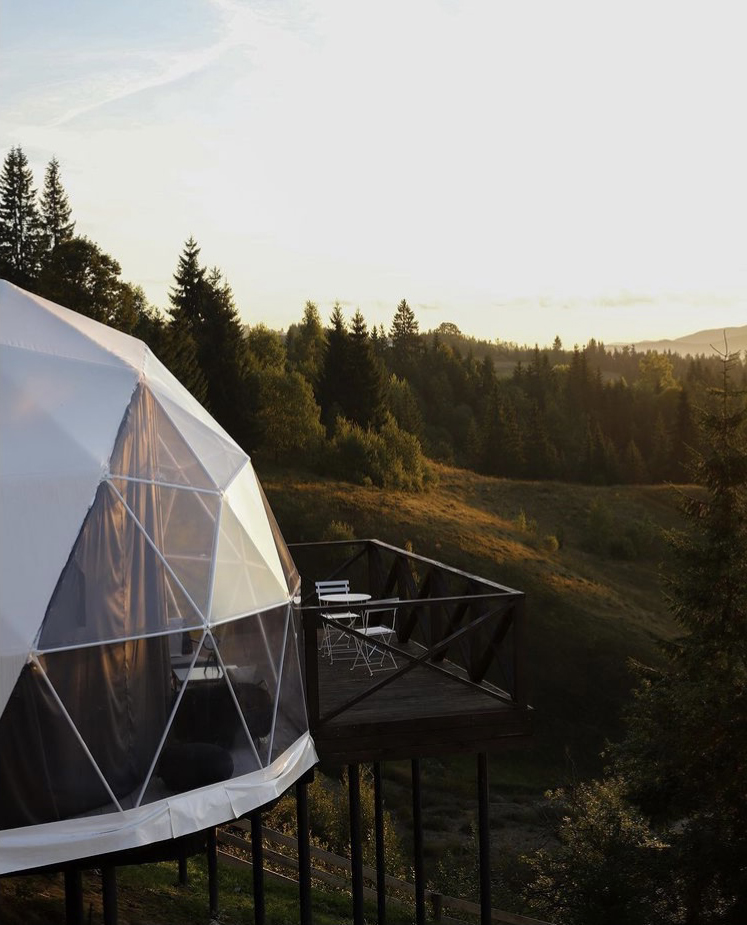 Geodomes are extremely durable and stable. The load-bearing capacity of the frame in the geodome is much greater than that of other structures. Aerodynamic shape, on the other hand, allows it to withstand wind loads up to 120 km / h and snow loads - up to 160 kg / m2 *. Thanks to this, geo domes can be located in the most difficult climatic conditions. 

Its durability is also ensured by high-quality building materials. The steel frame is powder coated and protected against corrosion. The dome cover (transparent and architectural membranes) is resistant to ultraviolet and has an additional antifungal coating. Moreover, the shiny outer layer of the membrane has a self-cleaning effect. All seams are soldered using the only Ukraine Frosstrom machine (seam width - 30 mm). Our geodesic domes are built on a stable, insulated wooden platform or set on steel piles.